Robert M. McLean, DDS
1820 The Exchange SE, Suite 700
Atlanta, GA 30339
Modern Dentistry
Air Abrasion
Whenever possible we use air abrasion rather than a drill. Air abrasion takes less tooth structure than a drill. Air Abrasion also eliminates vibration, noise, and the odor associated with a drill procedure.

Your tooth can then be filled with a strong chemically bonded material that can be matched to the color of your tooth making it appear nearly invisible. Tooth colored fillings are beautiful in appearance and can be completed in a single visit.
CariFree Products
The leading causes of caries (cavities) are bacterial infection, absence of saliva and poor dietary habits. The CariFree system identifies and measures the magnitude of harmful decay-causing bacteria on your teeth.
A simple, easy 1 minute CariScreen swab and culture test will determine if you have cavity causing bacteria infection. If you have bacterial infection, a prescribed rinse treatment can arrest the infection and place you at a low risk for cavities.
If moderate to high levels of bacterial infection are identified, an overnight incubated culture may provide a base line to determine the effectiveness of the treatment rinse at future CariScreens.
Digital Panoramic X-Rays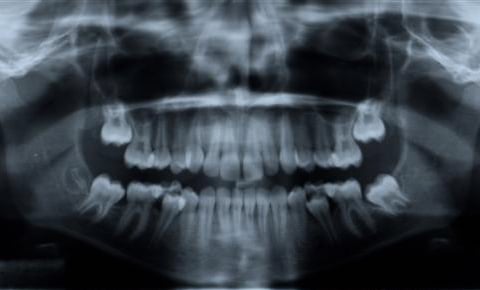 Panoramic x-rays offer patients a complete detailed image of the entire mouth including the teeth, jaw (upper and lower), sinuses, and TMJ.
It provides a complete picture on how everything looks and relates to each other.
Digital X-Rays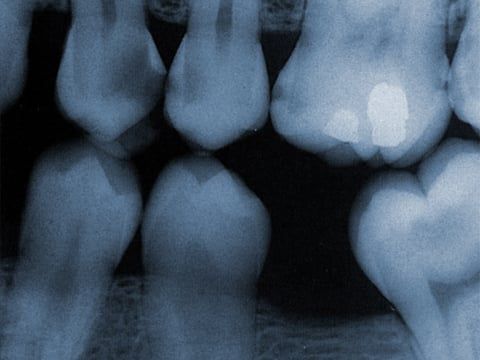 Our office uses the latest in digital x-ray technology. Digital x-rays offer a detailed image of your entire mouth and also deliver 90% less radiation than traditional film x-rays. X-rays play an invaluable role in the diagnosis of periodontal problems as well as provide a clear picture for Dr. McLean to accurately diagnose the problem and provide clear treatment regiments.

We place a small sensor in your mouth and then an x-ray beam is sent through your teeth and bone and onto the sensor, which records the image of your teeth and bone and sends it to the computer. The sensor can then be repositioned to capture images of other sections of your teeth and bones. The digital dental x-ray system is more sensitive than dental x-ray film systems so your exposure to x-rays is cut by 90%.

The large enhanced images that you see are what Dr. McLean sees, so it is easier for you to understand how they will treat your teeth and bones. Your periodontal checkups take less time and it is fun to watch the system work. Most patients are amazed.
Distilled Water
We use distilled water rather than tap water to help safeguard against germs and contamination.
Micro Ultrasonic Scaling
We provide our patients with the luxury of Ultrasonic Scaling. It is more comfortable for patients and allows for the scaling process to be completed faster than having to 'scrape' tooth surfaces like the conventional scaling process.
Opalescence Boost
Opalescence Boost features a unique, chemically activated formula that allows your dentist to whiten your teeth without the bothersome heat or ultraviolet rays of a light. Opalescence Boost also contains potassium nitrate and fluoride, which help to improve oral health by strengthening enamel, decreasing sensitivity, and offering increased cavity prevention.
Opalescence Take Home Whitening
Opalescence Take Home Whitening Gels are only available from your dentist, who will supervise your treatment from initial consultation through completion. The sticky, viscous gel won't migrate to gums and most formulations include Potassium Fluoride (PF), which helps to improve oral health by strengthening enamel, decreasing sensitivity and offering increased cavity prevention.
Single Visit Whitening
One hour bleaching systems use a very bright light to activate higher bleaching concentrations to produce faster, more dramatic whitening results.
The technician will protect your mouth very carefully using cotton rolls, gauze and a liquid dam.
A special whitening lamp is used to activate the whitening gel for approximately 60 minutes.
Snap-On Smile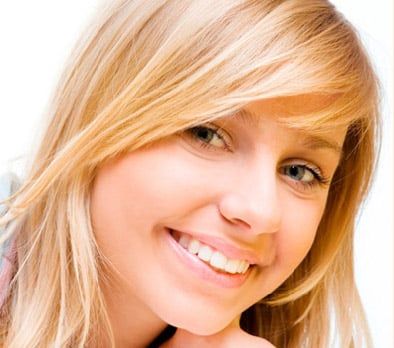 Snap-On Smile is an easy and painless way to achieve a beautiful smile. We are proud to say that our dental office can now provide you with a Snap-On Smile that is thin and strong with the look of natural teeth. You will be able to eat and drink with your Snap-On Smile just as you would with your natural teeth. They are very easy to care for and are available for upper and lower teeth. Snap-On Smile's special dental resin make the appliance very thin and extremely strong. It fits right over your own teeth for a beautiful, natural looking smile. The Snap-On Smile will completely obscure your stained or chipped teeth and create a natural bridge across gaps or missing teeth. Get your confidence back with a Snap-On Smile and be happy again.
Paperless Office
Our office utilizes a computer system to organize your appointment information, health and dental records, etc. instead of paper forms.
Rotadent
Rotadent is a rotary instrument that has patented microfilament brush tips designed to reach underneath the gum line and in-between the teeth. It removes plaque twice as fast as a manual brush and is superior to leading powered and sonic brushes. Rotadent is clinically proven to reduce harmful bacteria in periodontal pockets as well as gingivitis and decalcification during orthodontic treatment. Rotodent protects a patient's investment in high-quality restorative & cosmetic dentistry.
Rotadent Toothbrush
Rotadent Plus uses proprietary MicroAccess filament brush tips to reach below the gum line and between teeth for unsurpassed cleaning action. Rotadent Plus provides the clinical features you rely on to achieve optimal oral health with updated features for ease of use.
Sonicare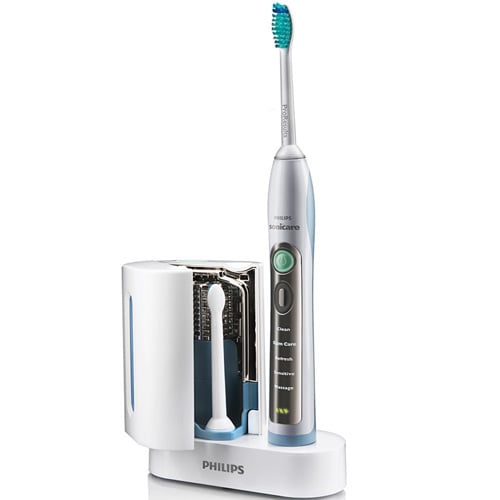 Sonicare's unique, patented combination of high speed bristle motion with extra wide sweeping motion creates effective, yet gentle, dynamic fluid cleaning motion. You get excellent plaque removal, especially in hard-to-reach areas such as between and below the gum line. You can count on naturally whiter teeth and healthier gums.
Sonicare is excellent in battling gum disease, dry mouth, bad breath and tooth sensitivity. Its sweeping motion is very good in cleaning around dental restorations such as implants, crowns and veneers as well as cleaning braces.
SonicFill
SonicFill is the only easy to use, sonic-activated, bulk fill dental composite system for posterior restorations that requires no additional capping layer. Proprietary sonic activation enables a rapid flow of composite into the cavity for effortless placement and superior adaptation. It's that fast, easy and effective, greatly reducing procedure time. Now you can go from placement to a polished restoration in less than 3 minutes on cavities up to 5 mm in depth.
VELscope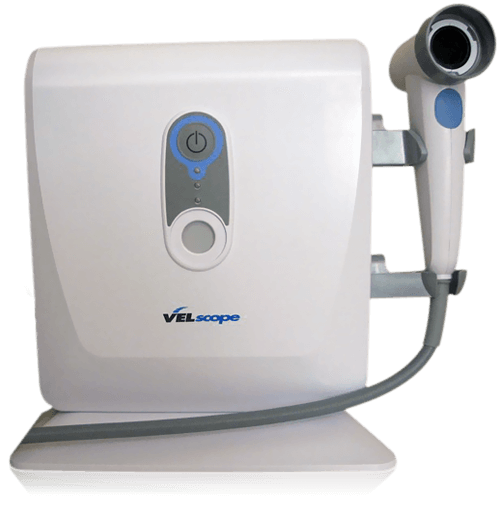 The VELscope is an FDA approved device that aides in the early detection of oral cancer. This is a pain-free, non-invasive procedure where a safe blue light is emitted into the patient's mouth. The dentist is able to immediately view different fluorescence responses to help differentiate between normal and abnormal tissue.


Discovering soft tissue abnormalities is particularly important in the fight against oral cancer. Because the VELscope assists in early detection, cancer can be detected before it has time to spread, potentially saving lives through less invasive, more effective treatment.
We recommend yearly screenings for adults, especially denture wearers and smokers.
Waterpik
Water Flossers offer your patients an easier and more effective alternative to dental floss for improving oral health. More than 50 published clinical studies conducted at 25 university and independent research facilities have proven Waterpik Water Flossers are safe and effective on patients with gingivitis, periodontal disease, orthodontic appliances, implants, crowns, bridges and diabetes.
Cavitron
A cavitron is a dental tool that uses high frequency sound waves to clean teeth. These high frequency sound waves vibrate tartar and dirt off your teeth. Water then flushes away the bacteria and plaque that build up on your teeth.